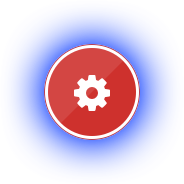 American Technology Solutions (ATS) offers a tailored integration to meet the needs of our clients. The various levels of customization provides clients the flexibility to implement the various online self-service applications that are right for you.
In addition to our standard
portal access

,
ATS offers the following:
ATS accepts interface files in practically

ANY file format

such as:
Flat Files, Variable and Fixed
ATS can
integrate

with any
ERP or custom system available Below is a partial list of some of the more common systems ATS has integrated with.
Infor/Lawson
SCT Banner
SunGard HTE
Innoprise
Oracle
PeopleSoft
JD Edwards
SAP
Microsoft Dynamics
QuickBooks

MEDITECH
Datatel/Ellucian
Jenzabar
NOW Solutions
Database Management Systems
BSA
AcuPayroll
Heathland
IMPACT

INFINIUM
Harris ERP
Kronos
PayChex
SunGard Pentamation
Contract Systems
HMS
Mapics